Production
Matsumoku 1981-?
Active models  to 1983,  passive from 1983
Description
There are at least 3 versions of this model.
Version 1
Specs (from the 1981 catalogue)
body: Canadian Ash, hard Maple and Walnut
neck: through, Hard Maple and Walnut, 5 piece laminate
fingerboard: Ebony
brass nut
25.5 inch scale
24 frets
steel tailpiece and bridge with brass saddles
metal back plates (Presumably like those on the Thunder II and III basses, anodised aluminum, not brass)
two Magnet-F530 pickups
controls: master volume, tone, equalizer volume
coil tap, phase and active EQ switches
3-way pickup selector
active EQ is + or – 25 db with a centre zero position, gain is adjustable up to 13db
available in Walnut and Sunset Red
optionally available with an XLR connector instead of the more usual jack socket
script logo on headstock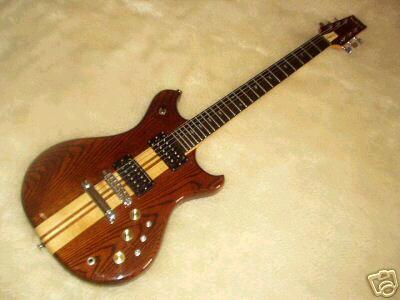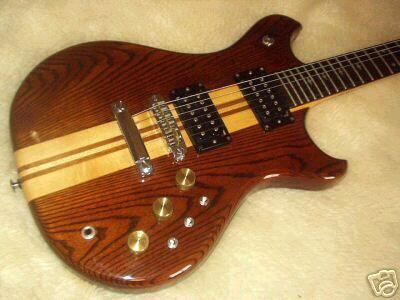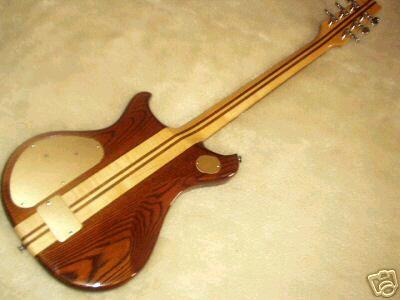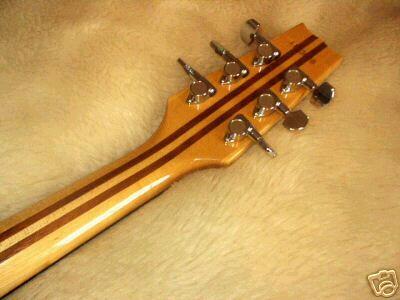 Version 2 (1982-3)
Specs (as shown in the 1982-3 catalogue)
Differences from the earliest version:
HF530G pickups
more ornate Swiftlok tailpiece
controls:  master volume, tone, equalizer tone (Active gain is not adjustable)

Version 3 (1983-?)
Specs (as shown in the 1983 catalogue)
This version does not have active tone controls.
body: solid Maple
neck: 3-ply Maple, heelless built in
fingerboard: Rosewood
bone nut
25.5 inch scale
22 frets
black plastic backplates
S/H/S pickups (Super II/Hammer I/Super II)
precision tremolo tailpiece
controls: master volume and two tone,
3-way pickup selector for the single coil pickups
'mix sound' switch for centre pickup
3-way coil tap switch for centre pickup
phase switch
Bird 'W 'logo on headstock
the logo is inlaid Mother of Pearl
available in Onyx and Pearl Silver