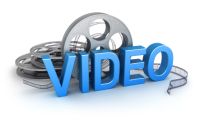 These video and audio demonstrations were kindly donated by our Forum members.
The intention is not to show off playing skills, but to demonstrate the tonal qualities of the various Westone models either in isolation or in a band setting.
There is no set format.
New demos added at any time. Please check back occasionally for updates.
Electric Guitars

Challenger

Python

Clipper

Raider

Rail

Corsair

Rainbow

Dimension

Session II

Dimension IV (X4)

Dynasty (XV2)

Genesis

Thunder

Leader

Villain

Monark (X5)

X70

Paduak

X120

X125

Prestige

XA Anniversary
Basses

Concord

Raider

Dimension IV (X400)

Rail (X800)

Dynasty (XV200)

Spectrum

Genesis (XA6520)

Super Headless (X900 X910)

Pantera

Thunder

Quantum (X850)

Unidentified