Production
Matsumoku, 1984-86
Description
First appeared in the January 1985 US price list (Although they were available in 1984 – thanks to Kevin Meager for this info), not mentioned after the August 1986 price list. Available in red (XV2RD), white with red graphics (XV2SW) or black (XV2JB).
body -solid Maple
neck – hard Maple
fingerboard-  Rosewood
graphite nut
Scale/frets 25.5 inch
22 fret
Bendmaster FT trem with locking nut
H/S/H pickup configuration (Magnaflux II UBC/Magnaflux IV/Magnaflux II UBC)
3 way switch for the humbuckers, master volume pot has a push-pull switch for coil tap, tone 1 has a push-pull switch to activate the centre pickup and tone 2 has a switch to adjust phase on the bridge pickup.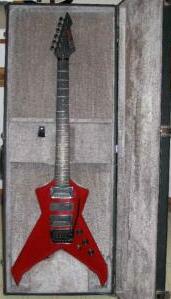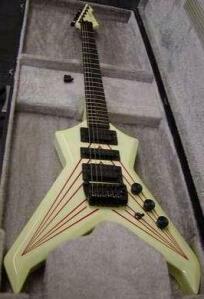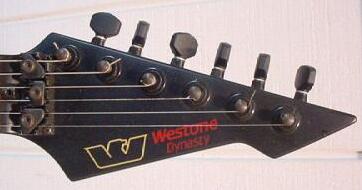 buying tips
Expect some damage / chips to the body and headstock points. Check the trem is complete, parts may be very hard to obtain. The pickups may not be the ones listed in the catalogues – see the UBC pickups page for details