Production
Matsumoku to Jan 1987, 1986-88
Description
First appears in the January 1986 price list, and is on the 1987 and Jan 1988 price lists.
Available in 3 colours:
Candy red (X300CR), Pearl Pink (X300PP) and Pearl White (X300PW)
Although the X300 Pantera originally had only a volume control, the majority seen have a volume and tone control. It is possible that these are user modifications, but the design may have been modified at some point. The back plate and cavity have always been large enough to accommodate the extra pot, and some guitars like the one pictured at the bottom of this page, have original Switchmaster knobs on both pots.
Specs
body: solid Maple (Arched top)
neck: Canadian hard rock Maple
Rosewood fingerboard
25.5 inch scale 22 frets
pickups: Magnaflux III (Neck and mid), Magnaflux II UBC (Bridge)
controls: 5-way pickup selector
master volume (Push/pull for coil tap)
Bendmaster FT trem system  (Later models had the Bendmaster Deluxe trem)
Thanks to Dean Tucker for these pictures of his X300PP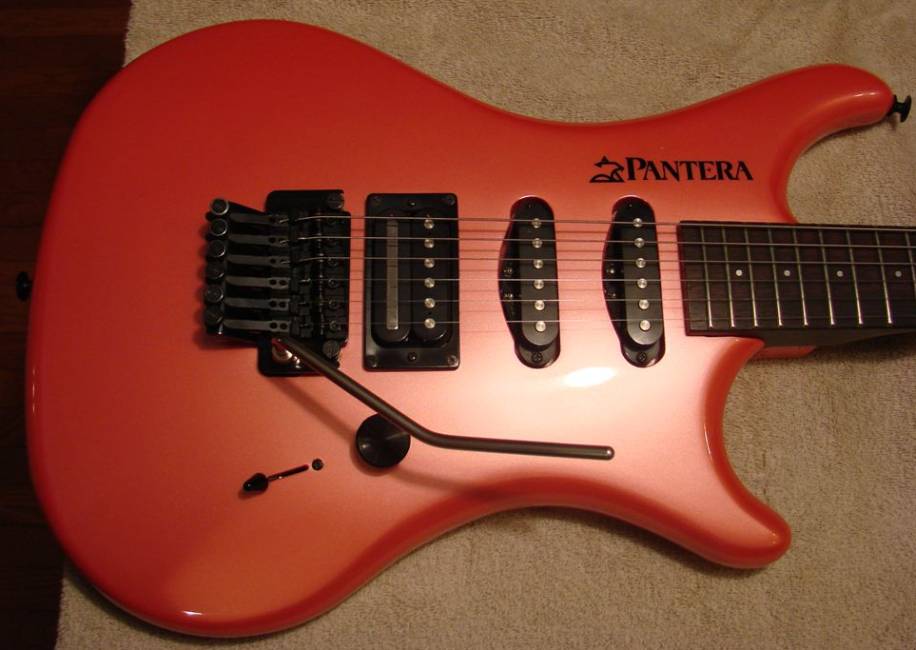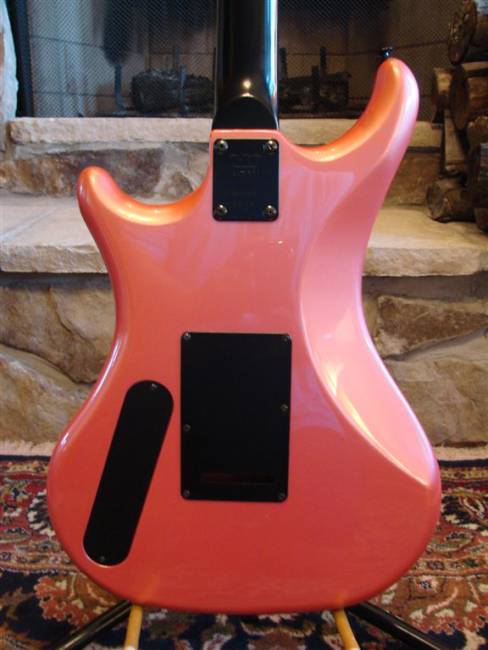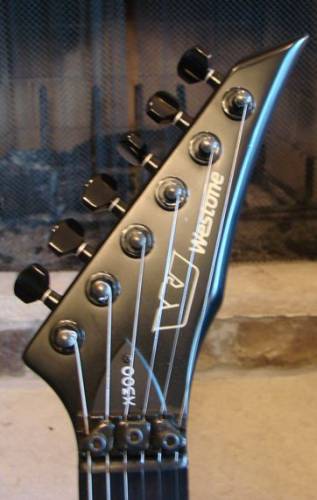 Thanks to Pauline  for these photos: