Production
Matsumoku, 1985-86
Description
First appears in the 1985 UK catalogue, available in Transparent Red or Transparent Blue.
Listed in the Jan April and Sept 1985 US pricelists at $299.50, rising to $349 by August 1986.
The MX does not appear in the April 1987 pricelist.
Translucent coloured lacquer covers the whole guitar, even the fretboard, and the finish is solid!
MX guitars seldom show any fading or scratches on the fretboard, even after 25+ years.
There are rumours of some very rare white ones. But this seems to be the Westone version of an urban myth.
According to all the catalogues and price lists that we know of,  they were only available in red or blue.
Specs
pickups: bridge humbucker and 2 single coil
controls: one volume, and one tone (this is also a push/pull switch for coil tap)
5-way pickup switch
floating tremolo system
25.5 inch scale
22 frets
body: solid Maple
neck: hard Maple
fingerboard: hard Maple
pickups: single coil are Magnaflux IIIs, the humbucker is a Magnaflux I UBC (Unbalanced coil)
New! July 2013

-Trans blue model courtesy Sodbuster J (click to enlarge):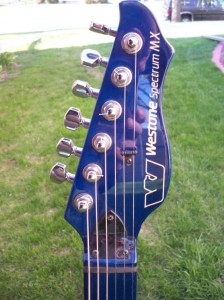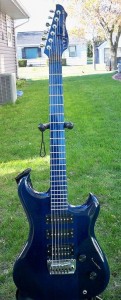 Archive picture set: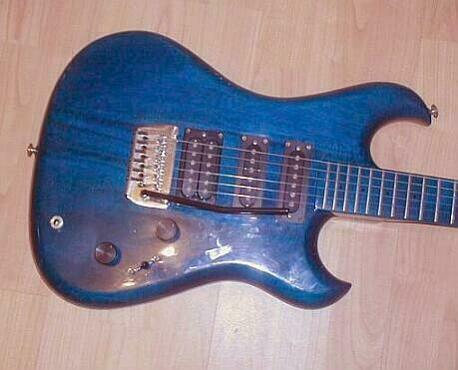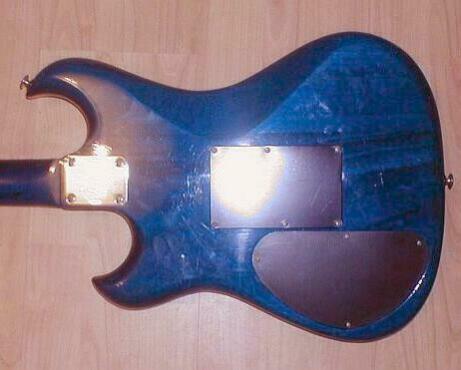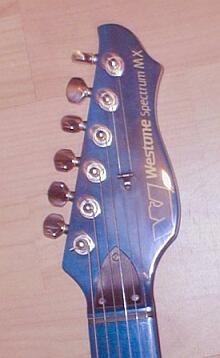 New! July 2013- This trans red model courtesy of Forum member Corsair (click to enlarge):
 




The red Switchmaster style knobs in the last shot are reproductions by Forum member

TVill25